How to support students with autism 
When designing education premises, it is crucial that colour is used correctly to improve students' mental wellbeing and enhance their learning experience, says Dawn Scott, Commercial Colour Consultant at Dulux Decorator Centre. In this article, Dawn delves into the dos and don'ts of classroom design for pupils with autism.
The Holistic Evidence and Design (HEAD) project found that well-designed primary schools boost children's academic performance and estimated that the impact of moving a child with average ability from the least effectively designed learning space to the most effective would be around 1.3 sub-levels. It also identified that the most effective classroom designs considered natural light, temperature, air quality, ownership, flexibility, complexity, and colour.
Traditionally, schools are painted in bright primary colours such as blues and reds as they are proven to inspire and increase productivity and creativity for some students. However, for pupils with additional behavioural and educational needs, these colour palettes can be a hindrance to their learning.
Understanding students' needs 
According to the National Autistic Society, around one in 100 people are on the autism spectrum and there are around 700,000 autistic children and adults in the UK. Autism is a lifelong developmental disability that affects how people interact with the world - but it impacts people in different ways.
For example, some may experience over-sensitivity or under-sensitivity to senses like touch, taste, smell, and sight. In some instances, the lighting and colours used within a space can be overwhelming and result in people experiencing sensory overload.
Within the school environment, this can cause students to act out and misbehave which is a distraction to their learning (and that of the other pupils). As such, it is vital that schools carefully consider how classrooms are designed to ensure that students with autism remain calm and comfortable throughout the day.
A calming effect
For students with autism, glare and reflection can be distracting and even uncomfortable. Using off-whites and neutral tones is preferable as they have less luminance than brilliant whites and bright colours like red and yellow. We also suggest using paints with a matt or eggshell finish that is less reflective.
Warmer, more comforting shades such as soft greens and blues should also be considered as they will instil feelings of calm and positivity without being overwhelming. Natural day light can also create a sense of physical and mental comfort, so look to enhance it where possible and use colours that are inspired by nature.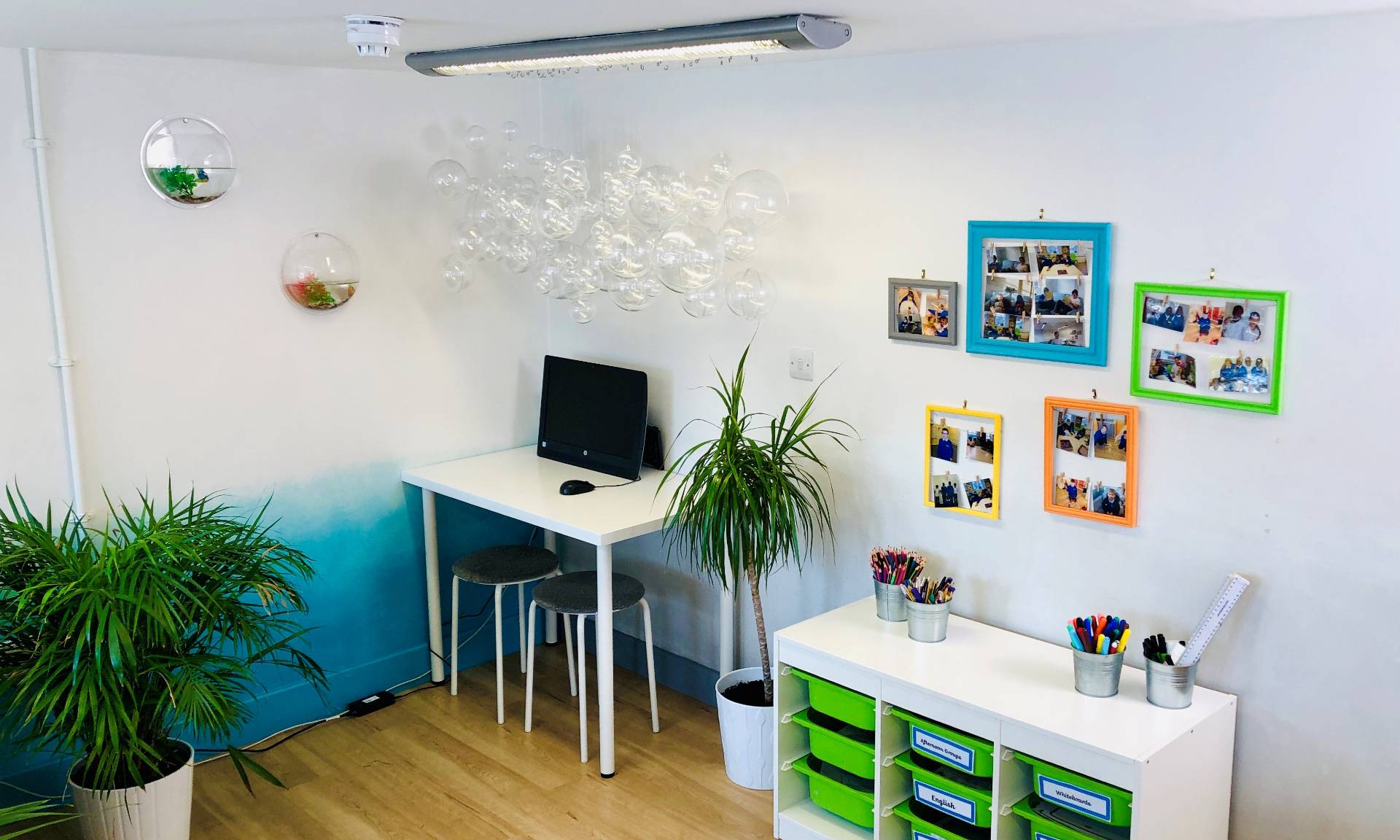 Placement is key
To improve independence and wayfinding, critical surfaces such as walls, floors and doors should be painted in contrasting colours to make them more defined. For example, if the walls are painted in a neutral tone like Soft Muslin, a bolder colour like Midnight should be used for the door and window frames to make them more visible. Items such as furniture and handrails should also stand out to ensure students can easily locate them.
The correct placement of colour can also aid concentration. For example, selecting a stronger hue like teal for the wall at the front of the classroom will help to draw students' attention towards the teacher and maintain their focus better.   
Durability counts
Schools are high traffic environments which means that surfaces can be subjected to regular knocks and scuffs. However, selecting the right paint for the job can help to keep surfaces looking fresher for longer and extend the maintenance cycle.
For walls, we suggest using products like Dulux Trade Scuffshield Matt or Dulux Trade Diamond Matt that are designed for high durability and will help to ensure that the professional finish applied lasts the test of time. For example, Dulux Trade Scuffshield Matt contains Ultimate Scuff Resistant Technology that works to protect walls against scuff marks from items such as shoes and bags, making it ideal for high footfall areas like classrooms and corridors.
Alternatively, Dulux Trade Diamond Matt contains unique Stain Repellent Technology that prevents stains from setting into the surface – as well as Anti-Fade Technology that protects colour pigment from damage and ensures a truly long-lasting colour and beautiful results.
In addition, both products are cleanable so marks to be easily removed – and they can even withstand scrubbing, so tougher stains can be lifted without damaging the overall finish. They also come in a matt finish, which reduces glare and ensures that surfaces are not reflective (a key requirement for students with autism).
On the ceilings, we recommend products like Dulux Trade Vinyl Matt that can cover up stains and offer remarkable colour retention for a long-lasting finish. This product also delivers high opacity and excellent coverage for easy application.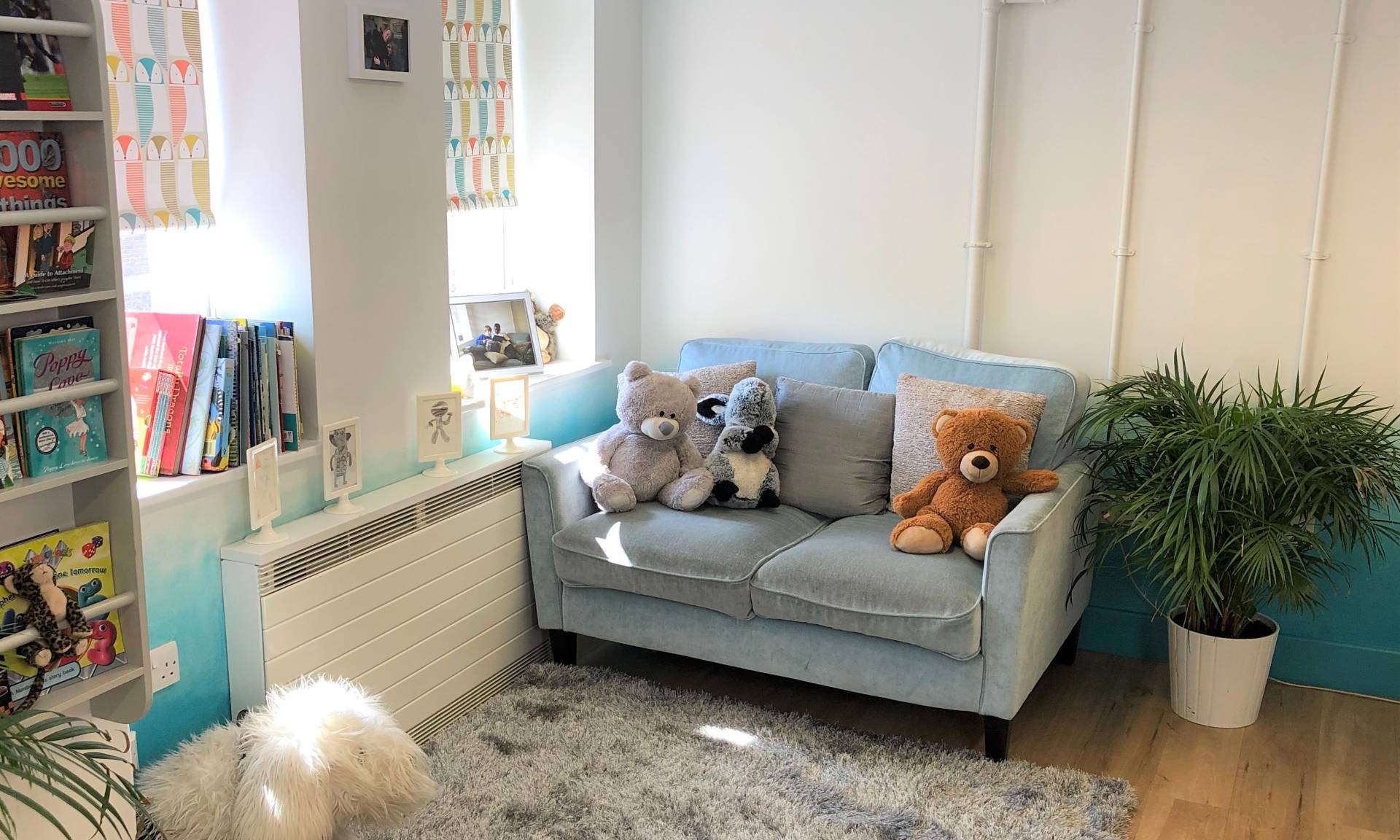 A safer approach
There are products available on the market that can improve hygiene and reduce the spread of germs and diseases. For instance, Sterishield Diamond Matt contains an in-film bactericide that inhibits bacteria and reduces populations of MRSA and E. coli. As such, when combined with an appropriate cleaning regime, this product will keep occupants safer. It is also highly durable and stain resistant so it can withstand the busy school environment.
It is also important to look to paints and coatings that include low levels of volatile organic compounds (VOCs). VOCs are present within solvent-based products and can cause symptoms such as eye, nose, and throat irritation – as well as headaches, fatigue and nausea if a person is exposed over an extended period of time. As students (and staff) spend a lot of time indoors, it is important to look to water-based paints that contain lower VOC levels – thus reducing the chance of these symptoms occurring.
Another key benefit of water-based products is their quick drying times. As decorators do not have to wait as long for the paint to dry, they need less time on site to complete the work so disruption is kept to a minimum. The low VOC content also means that rooms are safe to occupy much faster (as they do not require as much ventilation) so schools can be up and running as soon as the paint has dried.
Correctly designing classrooms can significantly improve students' wellbeing and learning – which is why it is crucial to consider what colours are used and where they are placed. To find out how Dulux Decorator Centre can support you and the design of your premises please visit: https://www.duluxdecoratorcentre.co.uk/dulux-decorator-centre-specifications